Discover the area on a snowmobile
Snowmobiles at Pourvoirie Mekoos, the ultimate experience
Snowmobiling at Pourvoirie Mekoos transports you to a mesmerizing, magical world. Attack 'Devil's Mountain', 'Windigo Drop' or the Baskatong Reservoir for thrills guaranteed!
Snowmobile fun that's safe
At Mekoos snowmobiling takes place on enchanting, safe trails. A quality snowmobile experience awaits at Mekoos with passionate guides and high-performance vehicles. In addition to incredible days out and about, you can be sure that at the end of each day you'll be cosy and warm in one of our charming rustic chalets or our main Inn. Be charmed by the beauty of our huge nature-playground.
Safety is of course always a top priority, our marked paths are well-maintained and our equipment undergoes regular safety checks. Whether you're a beginner or an expert, our guides will ensure you understand the safety rules so that everyone can enjoy the best the forest has to offer!
Our lunch, dinner and overnight packages are much loved by snowmobile fans. Stopover with us during your snowmobile trip and recharge for the next part of the adventure.
Our snowmobile packages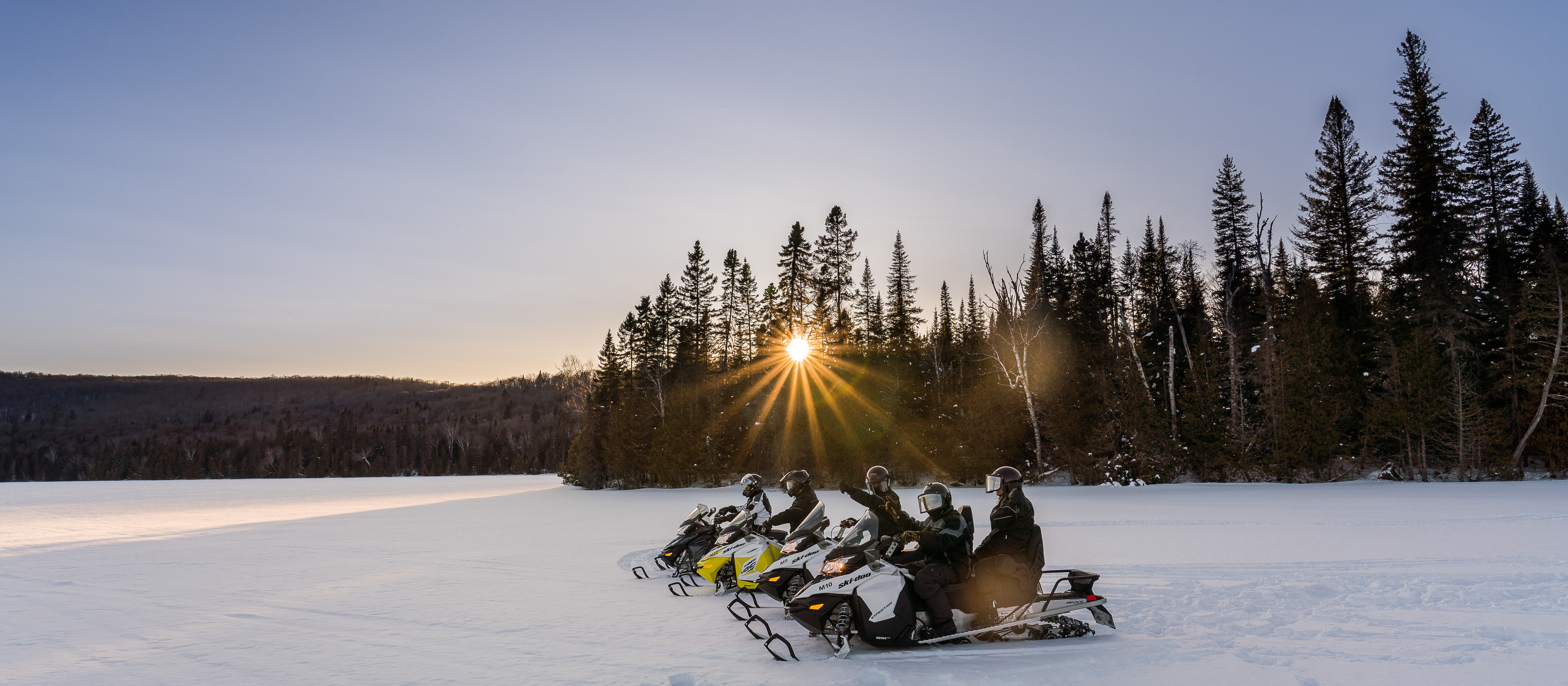 Snowmobile rental rates
Snowmobile rental
(gas not included)
Price
Expedition 900 ace
280$ + tx / day
Renegade 900 ace
280$ + tx / day
Snowmobile Guide
300$ + tx / day